Welcome to Blue Note Restaurant
Welcome to Blue Note Restaurant in Kardamena, Kos. With over 20 years of experience in the culinary industry, we proudly provide to our numerous customers, the best quality, fresh homemade food, special fish dishes at our beautiful venues and unique terrace, overlooking the beautiful harbor of Kardamena. Blue Note Restaurant is one of the most famous restaurants on Kos island with many loyal customers who visit us every year from all over the world, and they taste our great variety of flavors and good food, cooked with the most fresh local products of Kos island.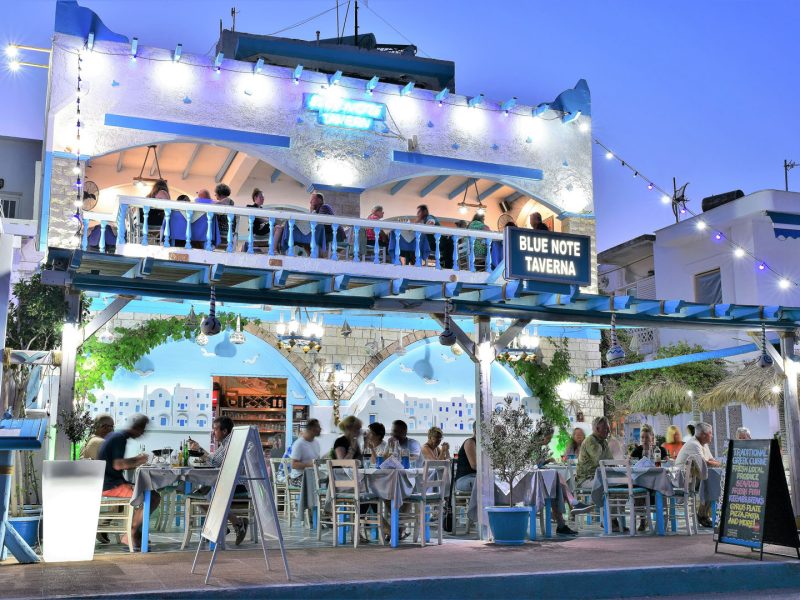 Kardamena is a modern tourist resort, at a distance of 29 kilometers southwest of Kos town counting around 1800 permanent residents. Houses and other constructions have been built along the beach and the surrounding area is very beautiful, full of …
View

EXPLORE KARDAMENA
Official Video for Blue Note Restaurant. The video was filmed by Digital Greece Advertising. Like & comment us!
View

OFFICIAL VIDEO
For years they have created within just ten steps from the main beach of Kardamena in Kos a tempting blend and flavor of homemade cuisine in a cool environment from Cycladic tamarisk and flowers that surround the house. Overlooking the …
View

THEY SAY ABOUT US